Welcome to the exciting world of online casino gaming, where the thrill of winning big is just a click away. Live poker, 3D slots, playamo jackpot — there are so many awesome things top gambling sites can offer! And when playing online, it's important to remember that safety should always be a top priority.
In this comprehensive guide, we'll explore the potential risks associated with online gambling, vital cybersecurity precautions, and responsible gambling practices. So, let's dive in and ensure you can enjoy the virtual casino experience with peace of mind.
Risks Associated With Online Gambling
While online casino gaming can provide hours of entertainment, it's essential to be aware of potential risks.
Identity theft and fraud: Online platforms may be targeted by cybercriminals seeking to steal personal and financial information. This information can be used for identity theft or unauthorized financial transactions.
Malicious software and scams: Some unregulated or suspicious online platforms may host malware or engage in scams. These malicious attacks can lead to unauthorized access to your device, financial losses, or even compromise the security of your sensitive data.
Unregulated or rogue online casinos: Shady casinos operate outside the boundaries of legal frameworks. As a result, it's quite difficult to resolve disputes with them or seek legal protection.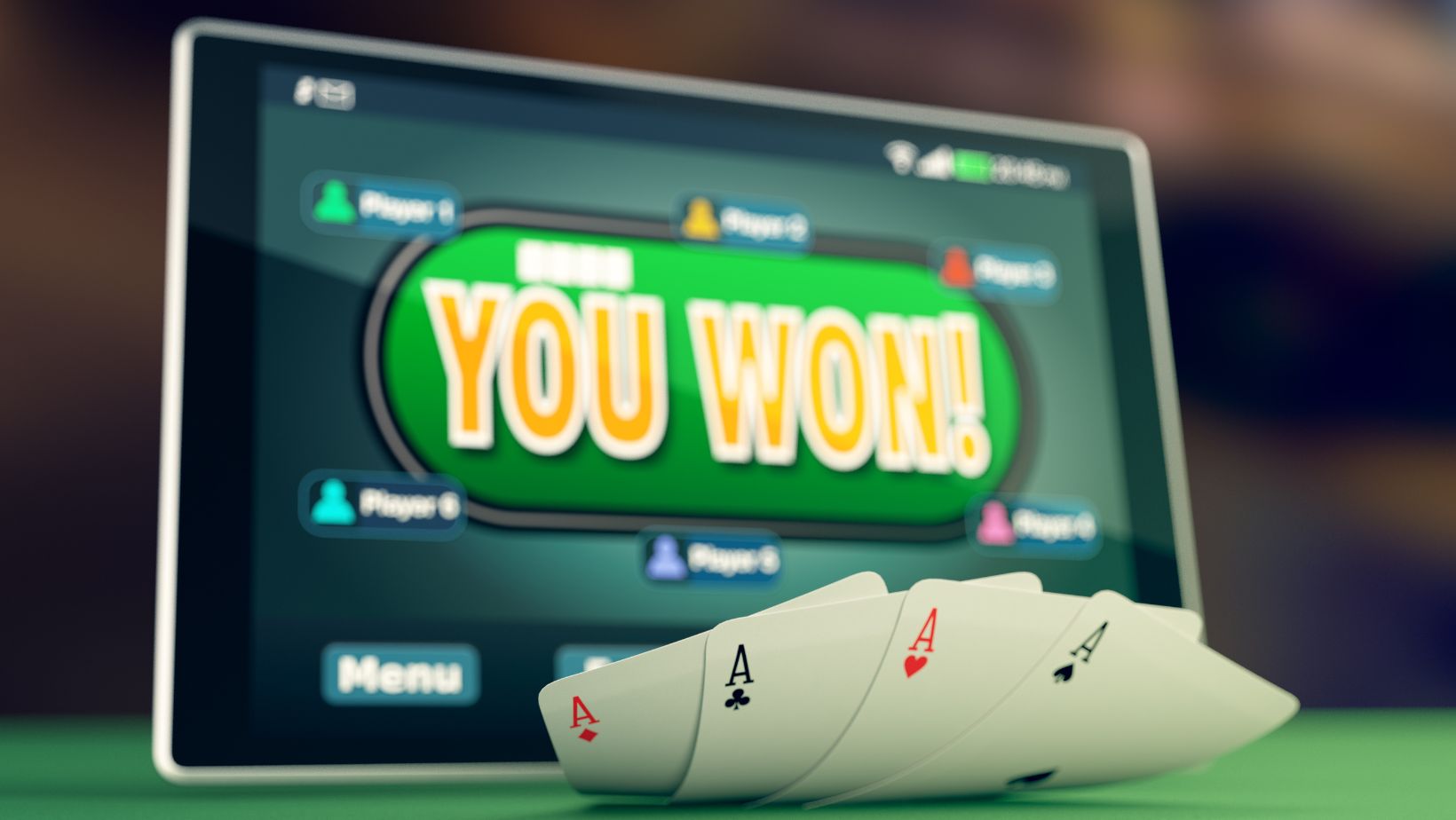 Addiction and potential financial risks: Online casino gaming can be addictive, leading to financial difficulties and other negative consequences.
Understanding these risks can help you make informed decisions and protect yourself while enjoying your favorite casino games.
Cybersecurity Measures for Safe Gaming
Let's break down the essential cybersecurity measures to secure your sensitive data.
Strong and Unique Passwords
Create strong and unique passwords for your online casino accounts. Combine numbers, uppercase and lowercase letters, and special symbols. Avoid using common phrases or personal information. Additionally, consider using a reputable password manager to securely store and generate complex passwords.
Two-Factor Authentication (2FA)
Enable two-factor authentication whenever possible. This additional layer of security requires a verification code or fingerprint scan in addition to your password to access your account.
Many online casinos offer 2FA through SMS, email, or authenticator apps like Google Authenticator. These measures help prevent unauthorized access even if your password is compromised. This way, you can safely enjoy Plinko betting or your favorite slots on these sites.
Secure Digital Wallets
Utilize reputable digital wallets to manage your funds securely. These wallets act as an intermediary between your bank account and the online casino, protecting your sensitive information. Ensure the digital wallet you choose has a solid reputation and offers robust security features. Popular options include PayPal, Neteller, and Skrill.
Avoid Public Wi-Fi
Public Wi-Fi networks can be vulnerable to hackers and eavesdroppers. When gambling online, avoid using public Wi-Fi connections, as they can expose your personal and financial information. Instead, use a secure and private internet connection, such as your home Wi-Fi or cellular data network.
Responsible Gambling Tips
To maintain a healthy and enjoyable online casino gaming experience, it's important to practice the responsible gambling approach.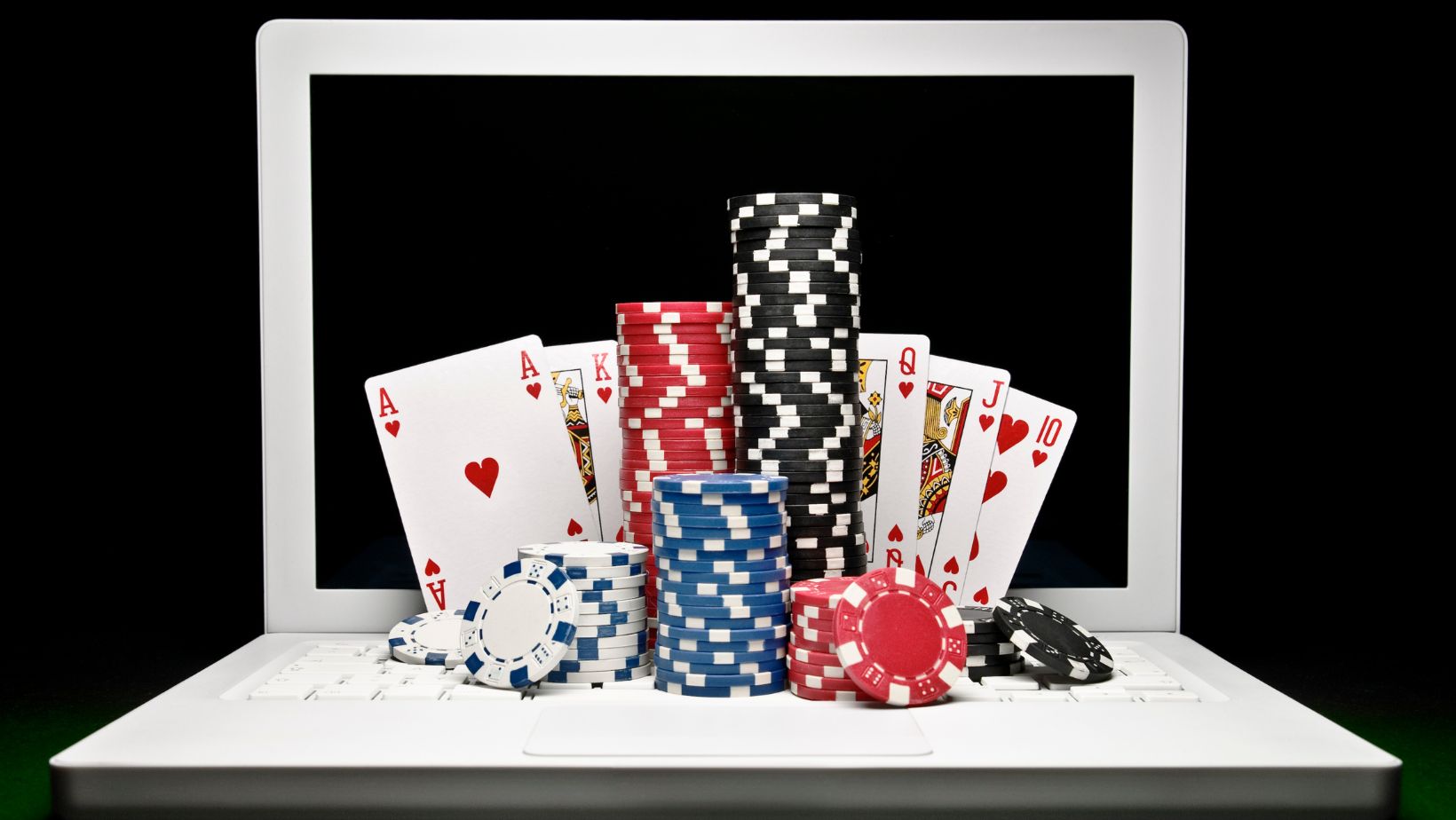 On top of it, you should only play at trusted sites such as skycrown. Plus, there are a few more strategies to consider.
Allocate a Budget
Determine how much you can afford to spend on online casino gaming and stick to it. Set a weekly or monthly budget and avoid exceeding it. Never gamble with money that you need for essential expenses.
Take Breaks
Avoid prolonged gaming sessions and take regular breaks. Switching from a game to other activities will help you maintain a clear mindset and prevent impulsive decisions. Take a short break every hour to stretch, hydrate, and clear your mind.
Self-Exclusion
Most reputable online casinos offer self-exclusion options. If you feel your gambling habits are becoming problematic, take advantage of these features to temporarily or permanently exclude yourself from accessing the platform. Self-exclusion can provide a necessary break and an opportunity to reassess your gambling habits.
Seek Support
If you're concerned about your gambling habits or notice signs of addiction, reach out to support groups, helplines, or seek professional assistance. You're not alone, and help is available. Organizations like Gamblers Anonymous provide support and guidance, and therapists specializing in addiction can offer valuable insights and strategies.
Summary
As you embark on your online casino gaming adventure, it's crucial to prioritize safety and responsible gambling practices. By implementing robust cybersecurity measures, you can protect your sensitive information from malicious attacks. Practicing responsible gambling tips like setting a budget, taking regular breaks, and seeking support when needed will ensure a positive and enjoyable casino experience.
Remember, online gambling should be entertaining, thrilling, and, above all, safe. So, embrace the virtual casino world responsibly and have fun!