Recent news of Samsung leading the smartphone shipments for 2021 has surprised many in the industry. This marks a significant shift in the smartphone landscape, with analysts predicting that this trend will continue to grow shortly.
In this article, we will explore the implications of this on the smartphone market and the future of the industry:
Samsung led smartphone shipments for 2021, beating out Apple
The smartphone market saw rapid growth over the last decade, with more people than ever relying on these devices for their daily communication, entertainment, and productivity needs. Unfortunately, due to increasing competition in the market and a decline in sales margin, many major players have been forced to adapt or face diminishing returns.
To maintain their foothold in this rapidly evolving market, companies have had to rethink marketing and product design strategies. This has meant reducing prices to remain competitive while also expanding into newer markets such as selling used or refurbished phones. It has also meant creating lines of devices that appeal to a broader range of consumers by offering features such as large screens or improved battery life.
These changes have had significant implications for existing and potential customers; consumers now have significantly more choice in terms of price points and features offered from different devices from various brands. Likewise, the increased competition within the market has created an environment where quality is still top priority but prices are much more accessible for any budget. With all this taken into consideration and with no signs of slowing down in sight, it's safe to say that this trend will continue for the foreseeable future.
Impact of Samsung's Performance
Samsung's performance in the smartphone market thus far has had a significant impact on the industry. According to data from Consumer Intelligence Research Partners (CIRP), Samsung is currently the top mobile phone brand in the U.S., with a market share of 33 percent. Moreover, this figure has remained steady since early 2019, signalling that Samsung's products remain popular amidst a fiercely competitive landscape. Furthermore, Bloomberg states that more than 30 percent of U.S. smartphone purchases were Samsung phones in both 2018 and 2019, emphasising its continued dominance over the American market.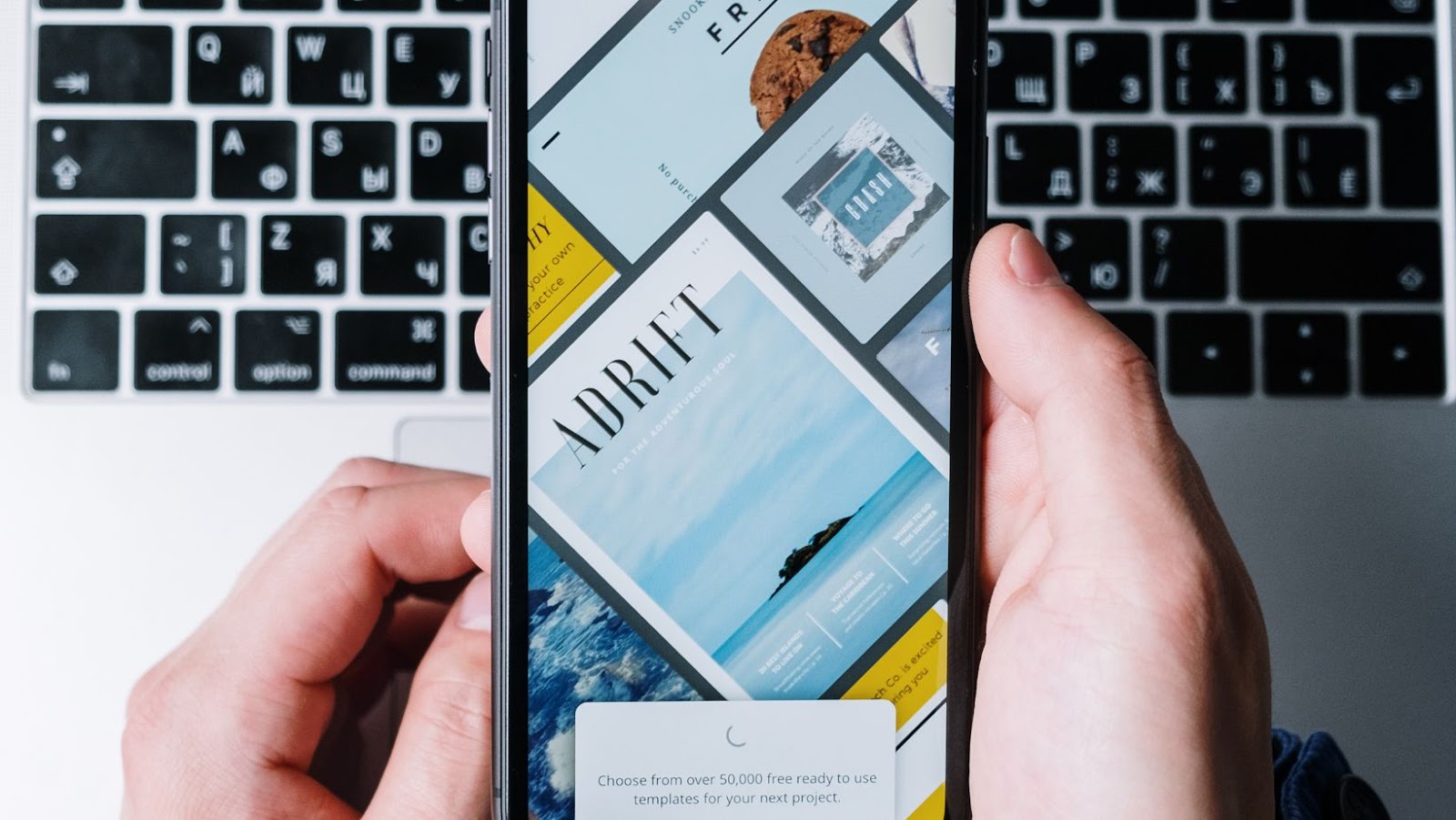 This situation is particularly notable because rival manufacturer Apple had enjoyed several years of superiority in this sector due to its impressive launches such as the iPhone X and iPhone 11 Pro Max. However, despite their powerful specifications, innovative designs and premium pricing, Apple's recent products have not overtaken Samsung's overall sales or market share. This indicates that Apple may need to change to regain its leading position in the smartphone industry soon.
Samsung's Performance
The latest reports from market research firm Counterpoint reveal that Samsung's smartphone shipments for 2021 have exceeded Apple's shipments. This is significant news for Samsung, as they have been trying to close the gap that Apple created in the global smartphone shipments rankings. This result could signify Samsung's growing success in the smartphone market.
Let's take a closer look at this news, and what it means for the industry:
Market Share
Samsung is one of the largest and most influential manufacturers in the smartphone market, regularly topping global sales rankings. This is due in part to their impressive market share across many countries. As data from 2019 shows, Samsung's global market share stands at 22.6%, making it the pack leader.
This massive slice of the pie positions Samsung to remain competitive and capitalise on changes in consumer needs and preferences. Their large selection of phones makes them attractive to customers with any budget level and this appeals to millions in developing economies with a growing appetite for mobile devices.
However, strong competition from other tech giants like Apple, Huawei and Xiaomi has pushed Samsung's overall share downwards since early 2019. Despite this decline, Samsung still commands a significant portion of the smartphone industry's total revenue and their influence continues to be felt in global markets. Moreover, by consistently delivering top-of-the-line products, they show no signs of slowing down anytime soon.
Factors Behind Samsung's Success
Samsung is one of the world's leading smartphone and other consumer electronics brands, and its success can be attributed to several factors. First, the company has a long history of innovation, with a wide range of products, including televisions, appliances, and wireless technology. It has also made significant investments in research and development to create cutting-edge products.
The company also delivers quality customer service with excellent technical support when needed. Over the years they've built strong relationships with customers by being highly responsive to problems and keeping their products up-to-date with new updates and features. Additionally, Samsung offers great value for money across its product lines. From high-performance flagship devices to mid-range phones offering great features at an affordable price, there's something for everyone in the Samsung family.
Lastly, the company's sheer size and global reach can offer competitive prices that other manufacturers cannot match. This translates into cost savings for consumers looking for quality smartphones without spending too much money. In addition, with cutting-edge offerings such as 5G technology becoming increasingly common in high-end devices, Samsung's competitive pricing model allows users access to all the latest features without breaking the bank.
Impact on the Smartphone Market
Recent news that Samsung led smartphone shipments for 2021 beat out Apple has created an interesting landscape for the smartphone market. This news has implications for various stakeholders, from Samsung and Apple to other smaller companies involved in the space.
In this article, we will explore how this news impacts the smartphone market, from the manufacturer's perspective to the consumer:
Impact on Apple
The advent of 5G mobile technology and folding smartphones has changed the traditional smartphone market by introducing two new categories of devices.
In particular, this has had a huge impact on Apple, long the undisputed leader of the high-end smartphone market. However, as 5G phones become more popular, Apple will face increased competition from major Android OEMs in the premium segment. In addition, folding smartphones threaten their highly successful Plus-sized models, as they offer consumers something truly distinctive and innovative that might not be available on an iPhone.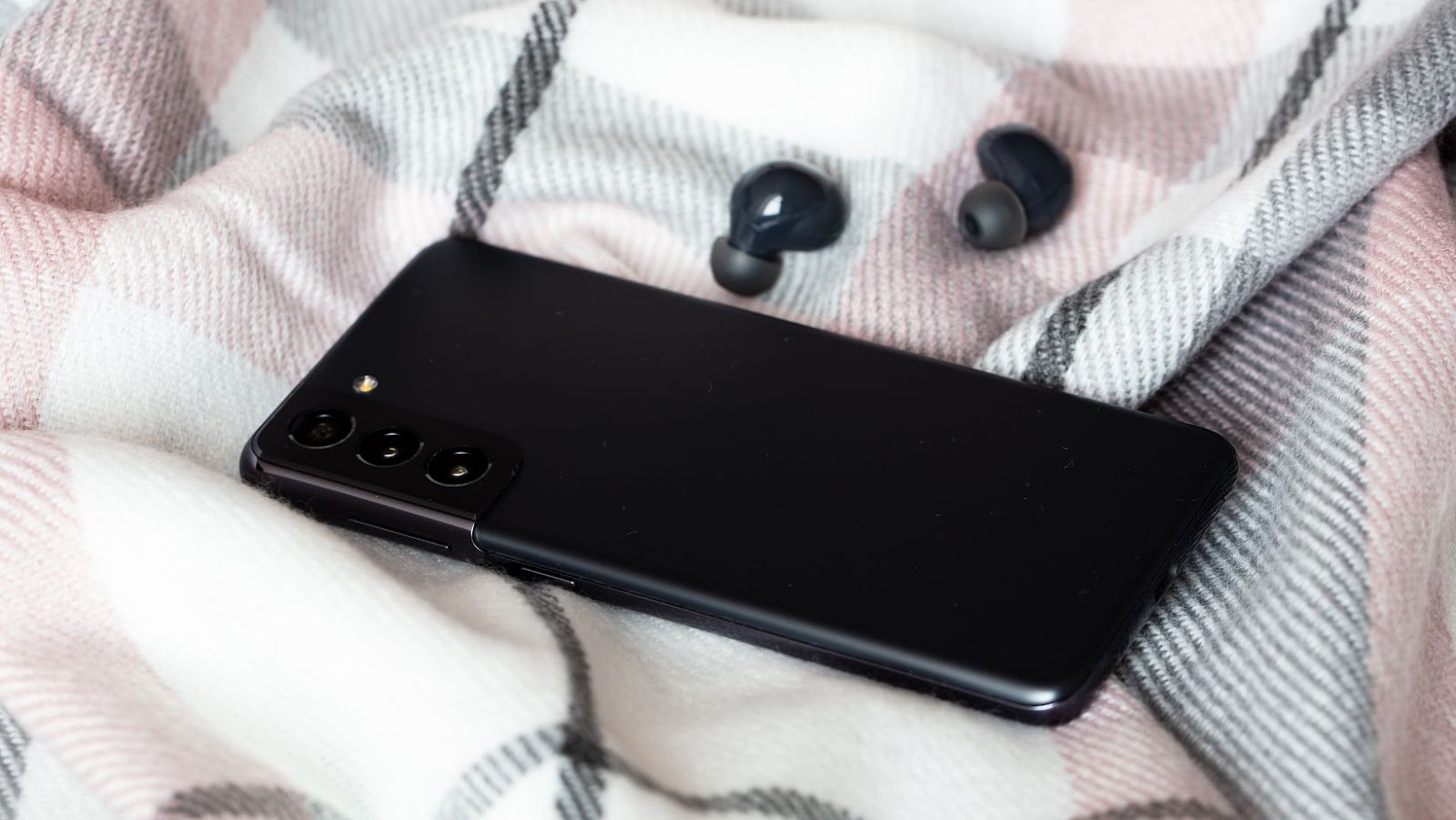 Wearables are also increasing in importance for Apple as evidenced by their investment in AirPods, allowing users to benefit from enhanced audio during conference calls or using augmented reality applications. Therefore, to remain competitive moving forward Apple must focus its efforts on developing innovative features and improvements across iOS and hardware that differentiate it from its main competitors.
Impact on Other Manufacturers
The introduction of the Apple iPhone to the market has drastically changed how people use mobile phones. With its user-friendly interface and ever-increasing features, the Apple iPhone has become one of the industry's most sought-after phones.
The impact on other manufacturers is both direct and indirect. In the direct sense, the entry of the Apple iPhone into multiple carrier networks has caused competitors to further emphasise their feature offerings and technology regarding their mobile phone products to remain competitive in an increasingly saturated market.
Indirectly, competitors are now also dedicating more time and effort into learning different behaviours, trends and habits related to mobile phone users by analysing Apple's data and other market surveys. This ensures that they are able to stay competitive with their products while absorbing industry-wide information related product development which could include:
application design
processor speed
all within a budget friendly framework.
Although this may present challenges for those behind when it comes to technology or innovation, it provides a much needed improvement for companies already dominating certain segments of the smart device market. In addition, it furthers competition amongst companies that hadn't had a history of competing in mobile space; making them more established as viable players in smartphone sales and product innovation moving forward.
Future Outlook
Samsung recently led the market for global smartphone shipments in 2021, beating out Apple, which has implications for the future of the smartphone market. This news has caused many to speculate on what this means for the industry's future. This article will look into:
How this news affects the future of the smartphone market;
The financial implications for Apple; and
How this affects the consumer.
Predictions for 2021
The smartphone market has been transformed over the past decade, with drastic changes in technology, features and the user experience. 2021 is forecast to bring even more dramatic changes to the industry, as cutting-edge features enter the mainstream and 5G technology inspires an entirely new generation of innovation.
As 5G networks become more widely available, smartphones are likely to become even more powerful and flexible than they are today, offering faster download speeds and quicker response times. In addition, this improved network architecture allows developers to create unique applications utilising improved data bandwidth.
Recent artificial intelligence (AI) developments will also continue to shape the industry. AI is already being used in many ways across all industries – from healthcare to marketing – and this is only set to increase as AI becomes an integral part of our digital daily lives. For example, smartphone manufacturers have already begun incorporating AI into their products for improved image processing and voice recognition capabilities, with software like Google's Duplex achieving remarkable accuracy for a digital assistant. We can expect this kind of continual advancement in AI in 2021 as manufacturers try to stay ahead of the competition by offering ever-improving user experiences.
Augmented reality (AR) and virtual reality (VR) technologies are also predicted to become more important aspects of mobile phones over 2021. AR applications such as Pokémon Go have become exceptionally popular over recent years. Unfortunately, VR solutions remain niche due to hardware requirements and a limited selection of specific content titles available on each platform. However, we can expect advancements over 2021 with improved hardware availability driving increased consumer interest in these features throughout the year.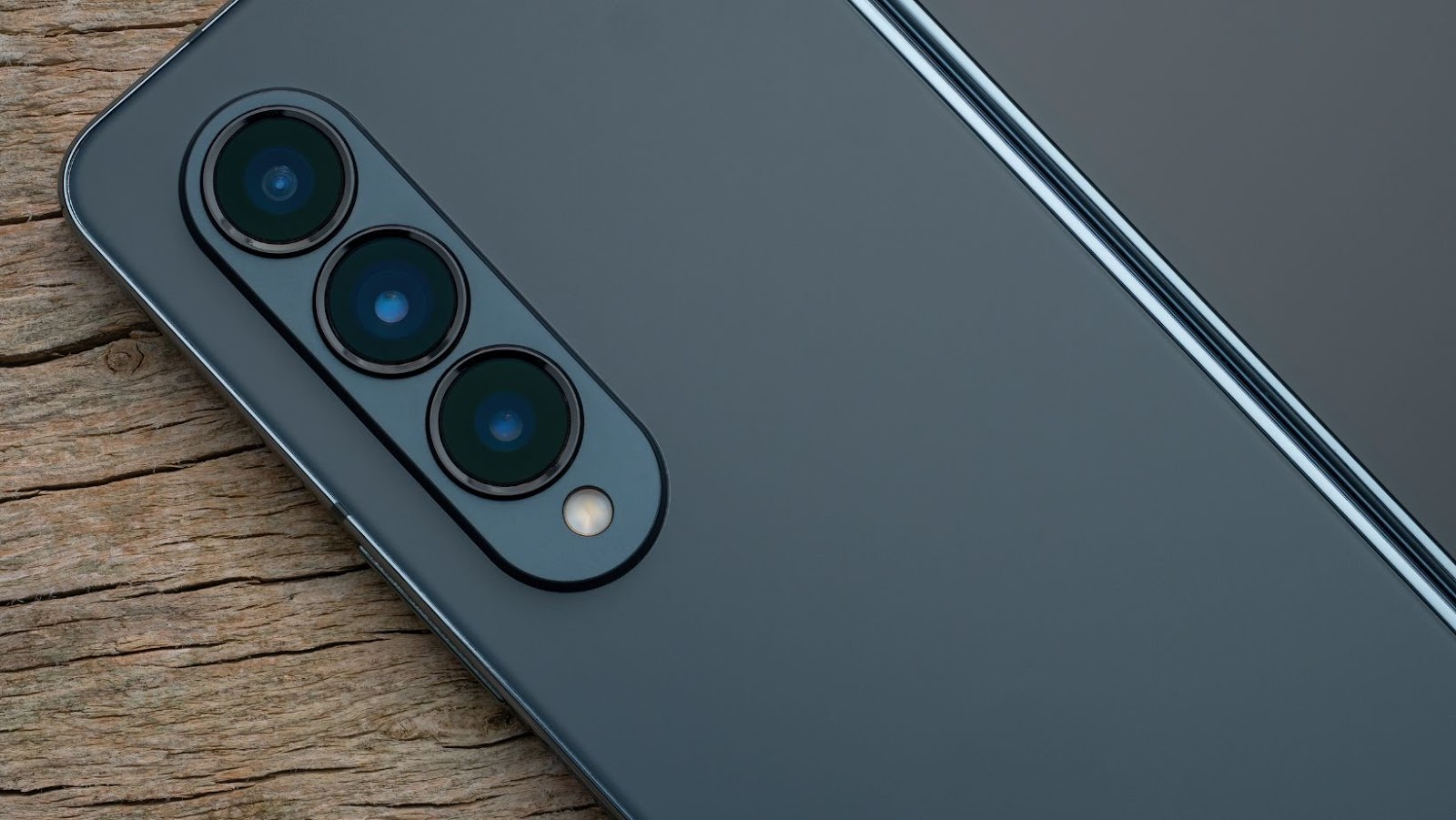 In summary, 2021 looks set to be another standout year for smartphones as innovative new technologies transform consumer habits once again – bringing better responsiveness, smarter everyday tasks via AI solutions and increased entertainment options via AR/VR platforms which could revolutionise what it means to have a phone in your pocket.
Potential Changes in the Smartphone Market
With the current state of the smartphone industry, it is worth considering how future market developments might affect this sector. Some potential changes could lead to a shift away from existing players and new entrants coming onto the scene. Understanding how these changes could impact this sector is important for anyone invested in it.
One of the first potential changes that may occur, is a shift in consumer preferences and buying habits. As technology evolves rapidly, consumers expect their smartphones to offer even more features and capabilities than ever before. This could lead to an increase in demand for high-end devices with even higher price tags – something that may require companies specialising in affordability to re-adjust their offerings.
Second, there is also the possibility of emergence of new entrants in the market from companies without an existing presence in this sector. As technologies become more widely available and easier to manufacture, smaller or newer companies can enter into what used to be a highly competitive space with relatively low barriers to entry. Companies not previously involved in this industry or those centred on other markets might find entering the mobile space attractive due to its large existing customer base and steady growth trends over time.
Finally, there could also be government regulations or policy interventions placed upon this industry which may force existing players or newcomers alike to adjust their strategies and operations accordingly – either through increased transparency requirements or by establishing minimum standards that must be met when manufacturing products within this sector. Therefore, it is important for companies within this market to be aware of any such changes so they can plan appropriately for them.
Overall, there are several potential challenges that companies within the mobile phone industry might face going forward as well as opportunities that could open up depending on upcoming trends and developments within the wider technology landscape. Awareness of these potential changes is important for any current investor or new entrant alike as they position themselves for success in today's competitive marketplace.
tags = shipped 1.35 billion smartphones in 2021, fewer phones were shipped in the fourth quarter of 2021, supply chain and component shortages, samsung bluetooth uwb aprilpriestcnet, samsung galaxy j7 review cnet, idc samsung apple 235m reichertcnet, samsung 270m apple 235m reichertcnet, samsung galaxy s8 review cnet, samsung galaxy march galaxytibkencnet, samsung galaxy s8 cnet, samsung nu6900 review cnet, samsung galaxy unpacked april book galaxytibkencnet, samsung nu8000 review cnet, samsung unpacked march galaxytibkencnet, samsung uwb ar aprilpriestcnet