Eric Seufert is a digital marketing expert with over 10 years of experience in the industry. He has served as the VP of Monetization for Apple and managed digital marketing for Facebook for two years. In addition, Eric co-founded several mobile-focused advertising and analytics companies, including Free App Analytics and RevenueCat.
In this interview, we will discuss Eric's background, his experience in the mobile advertising space, and his insights on the current state of the mobile industry.
Overview of Eric Seufert's Career
Eric Seufert is a mobile advertising and marketing executive and entrepreneur with over 15 years of experience at the intersection of media, technology and commerce. He has held executive positions at two of the world's largest mobile advertising companies, InMobi and Fiksu, along with three stints as the Founder/CEO of his startups.
Throughout his tenure in the field, Eric has been involved with all aspects of product strategy and execution for mobile-first enterprises – from concept creation to company-building to industry reportage – as either an internal executive or a consultant/strategist for brands, agencies and technology partners.
Eric began his career in the late 2000s inside Apple's App Store business unit before transitioning into early roles at Jawbone UP LaunchPad – part of Jawbone's first foray into consumer apps. In 2011 he joined Fiksu where he spent three years developing the organisation's product portfolio while driving the growth that catapulted it to one of the most successful mobile ad tech companies in history. For his efforts at Fiksu he was named an MITX Innovation Award Winner in 2013.
In 2014 Eric was appointed VP Product at Indian adtech giant InMobi, where he later assumed leadership responsibility for InMobi Exchange (IMX), one of several leading programmatic platforms within InMobi's monetization suite that operated globally across 60 countries. Eric left IMX in 2018 to focus on a variety of side projects before accepting a role as SVP/GM Growth & Acquisition at FunPlus Game Network (FPGN) in 2019 where he currently works supporting FPGN's global expansion efforts by enabling strategic partnerships between its most relevant titles and joint venture opportunities via acquisitions or other new ventures.
Background
Eric Seufert is an expert in mobile advertising and technology. He's held positions at Apple, Facebook and several other companies. His experience in the industry is extensive, and his current focus is on mobile technology and its impact on advertising.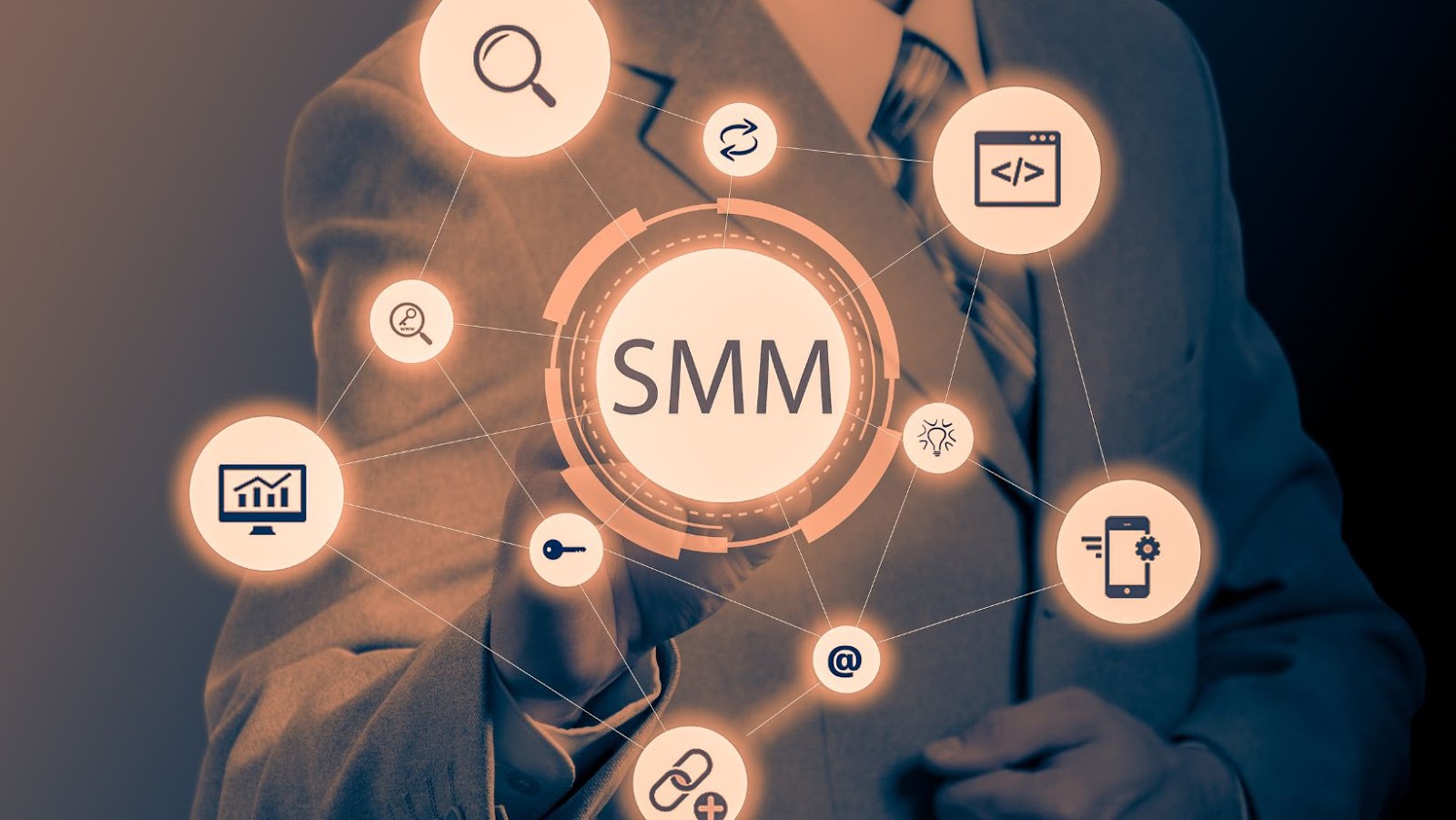 In addition, he currently works as a consultant and offers insight into the latest trends in mobile advertising.
In this interview, we'll learn more about Eric and his experiences with Apple, Facebook, and mobile advertising.
Early Career in Mobile Advertising
Eric Seufert has been a driving force in app marketing for almost two decades. His career began in the early 2000s when he helped create and scale a mobile ad network, eventually working his way up to vice president and director of user acquisition. With a focus on optimization and data-driven decision making, Eric quickly became an invaluable asset in providing strategic direction to clients worldwide.
As mobile advertising became part of his life, Eric shifted his focus from traditional desktop advertising programs to marketing companies solely within the mobile space. He went on to become one of the most trusted leaders in the industry, providing expert advice and guidance at successive companies Axiom Mobile Network Solutions, MoPub (acquired for $350 million by Twitter), Pollen VC, App Annie and Adjust GmbH (acquired for $1 billion by Samsung).
Throughout his time at these firms as well as through speaking engagements across the industry, Eric has become known as a leader who can navigate through complicated challenges and excel both individually and through inspiring others around him while keeping true to core values of optimization & ROI-performance above all else. Inspired by the opportunities offered by mobile technologies he continues to find innovative ways of enabling them with great success.
Move to Apple
In 2013, Eric moved to Apple to lead product marketing efforts for the App Store, creating advertising campaigns and researching analytical insights. During this time, he also developed and managed a pricing optimization program to maximise the revenue of iOS apps with various monetization models. Following that role, he accepted a position as Global Advertising Manager where he supervised day-to-day operations of app-promotion advertisers. During his tenure at Apple, Eric held roles in software engineering and product management, leading him to develop expertise in mobile applications and software engineering.
Eric left Apple in 2015 taking on the Director of User Acquisition & International role at Pocket Gems in San Francisco, California. As Director for User Acquisition & International at Pocket Gems, he managed global user acquisition campaigns for their core products and led international app localization initiatives.
After spending more than three years with Pocket Gems, Eric joined the team at MatchCraft as Senior Vice President responsible for growing their Business Development operations across North America, Europe and Asia Pacific regions. In this role Eric negotiated partnerships with key players across the digital markets worldwide while serving as strategic advisor on ongoing initiatives related to product enhancement or launch programs.
Move to Facebook
In 2010, Eric Seufert moved to Facebook and set up their Mobile Partnerships division from scratch. During this period, his team built mobile ad products that mapped to Facebook's mobile user base and provided publishers with a direct opportunity to monetize their mobile assets. This resulted in a much broader reach for the world's largest social network and one of its first corporate efforts in web and mobile development.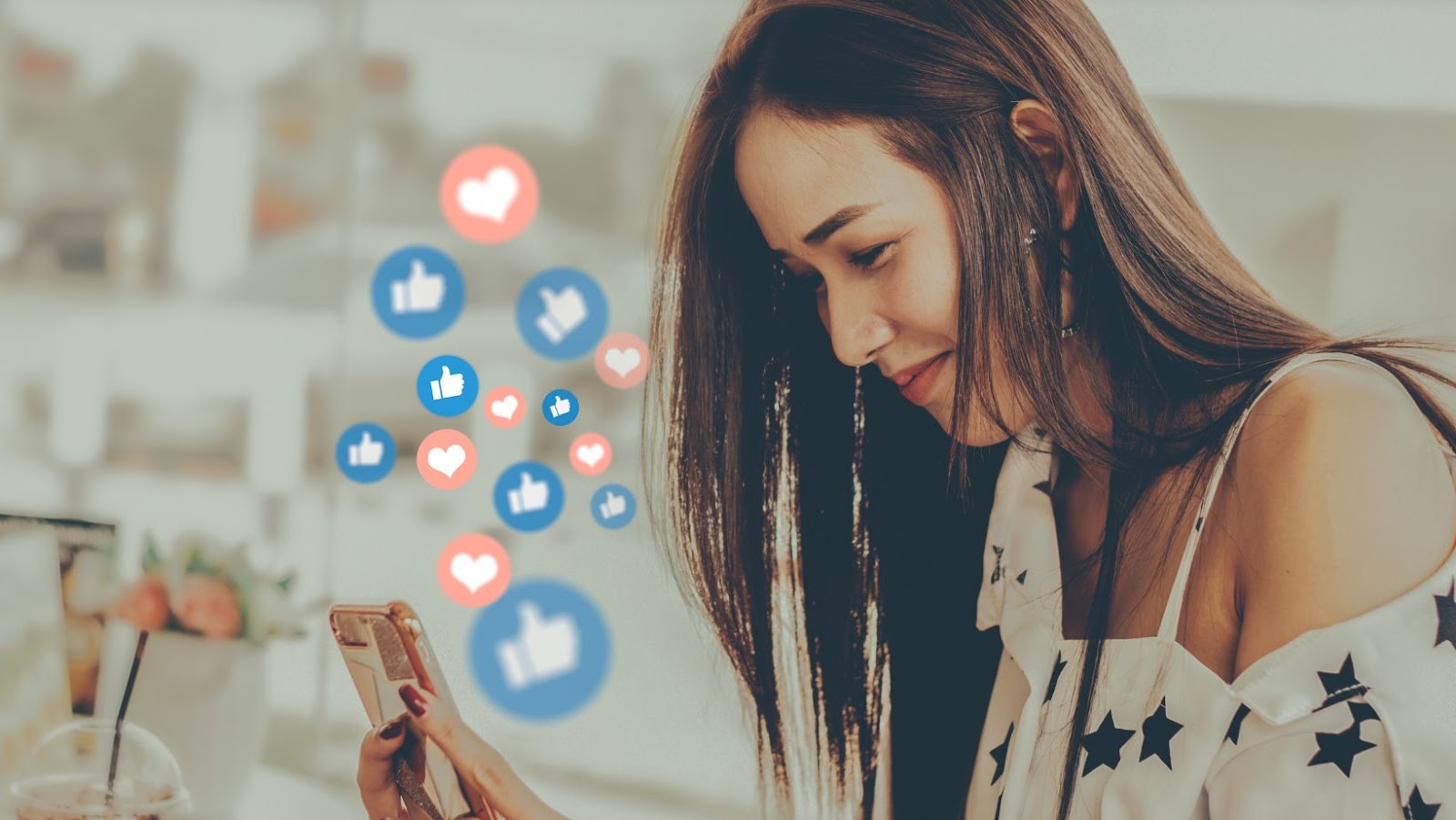 His team built relationships with key partners around the world, directed local-language marketing efforts for international markets (like Japan, France, Mexico and Italy), developed custom SDKs for Android and iOS to facilitate efficient tracking of ad-related user activities (clicks, engagements, etc.), and served as go-to consultants on mobile initiatives across departments.
As head of Mobile Partnerships at Facebook from 2010-2012 Eric weaved together the strategic partner relationships that enabled mainstream adoption of their various products – especially FBX – by game developers who were early Instagram users. From 2012-2015 Eric served as head of Product Marketing at FBX where he had full responsibility for:
Identifying target markets
Creating product positioning strategy & language
Designing branding materials & campaigns (including design & motion graphics work)
Researching & analysing new advertising products before launching them into market
Interview With Eric Seufert about Apple, Facebook, and Mobile Advertising
Eric Seufert is an accomplished professional with extensive experience in the mobile advertising industry for Apple, Facebook, and other platforms. He has held various positions in product, marketing, and operations and has spoken at industry events worldwide.
In this interview, we will hear from Eric about his experiences and insights on the mobile advertising industry.
Experiences at Apple
Eric Seufert's time at Apple was focused largely on the mobile advertising industry and corporate strategy initiatives related to this area. During his years at the tech giant, Eric acted as senior business development manager on Apple's worldwide iAd team. He was responsible for developing opportunities in key developed markets such as North America and Europe. Additionally, his responsibilities included overseeing the strategic growth of direct response campaigns, cross-promotional offerings and international sales initiatives.
In addition to acting as a senior manager of business development on the iAd team, Eric also held positions as product analyst and production coordinator in the Global Marketing Solutions organisation at Apple. In these roles, he was instrumental in driving customer satisfaction through innovative design solutions with pre-existing international app developers. He was also responsible for curating content from various global media publishers and coordinating with them on promotional activities and content licensing deals.
Above all else, Eric's experience at Apple showcased his problem solving skills combined with an eye for detail – all vital skills when navigating a dynamic corporate environment such as that within an international tech giant.
Experiences at Facebook
Eric Seufert is a mobile marketer, entrepreneur and investor with over 10 years of experience in the mobile industry. During his time at Facebook, he served as a product marketing manager for the company's massive mobile audience and assisted with the launch of Audience Network.
At Facebook, Eric worked as part of the team that launched Facebook's first mobile advertising product – Facebook Mobile Ads- and managed user acquisition campaigns to grow Facebook's Mobile footprint. He also played a role in driving organic growth of other products within the company, such as spearheading SMS verification initiatives to increase user-engagement. During his time at Facebook, Eric identified various opportunities to improve user engagement and ad performance metrics by better targeting users, optimising creative units and leveraging new innovative platforms such as Instagram?
Additionally, he has managed many large-scale branding and performance campaigns for major global brands across multiple markets. His experience also extends beyond mobile ads into other areas related to mobile marketing such as:
App Store Optimization (ASO)
Paid Search & Social Media Advertising (SMA)
Programmatic Buying & Real-Time Bidding (RTB)
Web Analytics
Reflections on Mobile Advertising
Interviews with experts can provide in-depth insight into the issues they have studied and their conclusions. In this respect, Eric Seufert has quite an interesting story as an expert in mobile advertising and user acquisition.
When reflecting on his years of experience in mobile advertising, Eric Seufert talks about how the platform is still relatively new compared to desktop and he believes there is a great potential for learning from one another. He also mentions that Mobile requires more expertise with app store optimization and attribution, which makes finding those knowledgeable professionals for hire difficult.
Eric talks about some of the findings that stood out to him over the years. One such observance is that developers rarely appreciate how challenging monetizing apps can be without exploring multiple sources of revenue from many networks or services. Therefore, it is important to have a wide variety of opportunities available so you can find what works best for your users and make the most effective choice based on their behaviour patterns.
Additionally, he stressed how important it is to gain insights into user behaviour by looking at metrics like cost per install (CPI), lifetime value (LTV), return on investment (ROI), as well as active user engagement/retention metrics such as average revenue per user (ARPU), retention rate (RR), daily active users (DAU), weekly active users (WAU), monthly active users (MAU). He also reminded us that optimization should never be stopped – pros should explore every possible dimension of conversions, loyalty & retention metrics so that personalization can eventually combine with automation for better outcomes.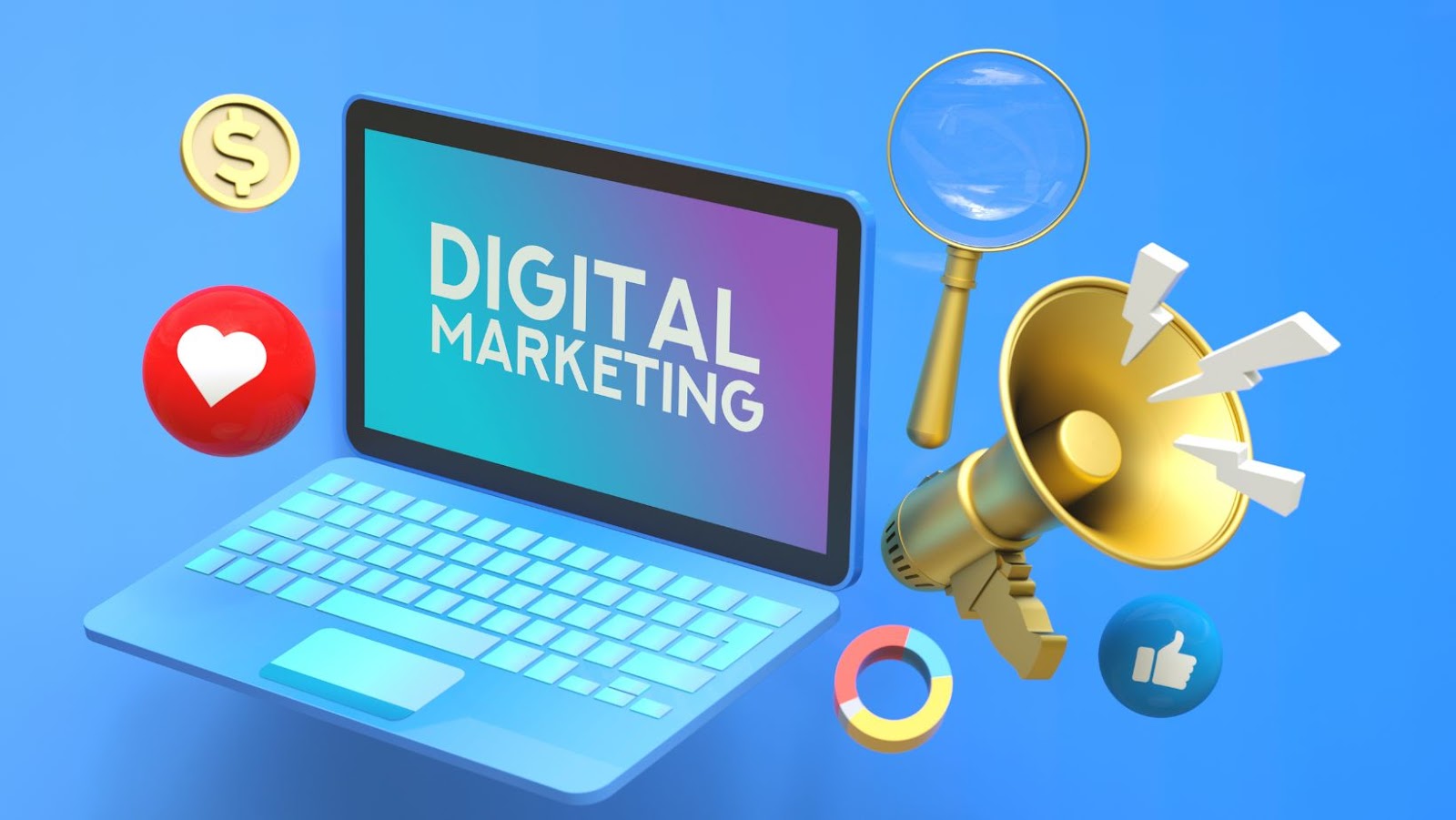 In the end, Eric remained confident when talking about future opportunities for mobile advertising noting that these advancements are essential for gaining a competitive advantage and staying ahead of ever-changing industry trends.
Conclusion
Eric Seufert's career has taken him through the Silicon Valley trenches and given him an in-depth understanding of the mobile landscape. Working with both Apple and Facebook, he has been at the centre of major shifts in the mobile world and has seen trends that have shaped the industry.
Through this interview, Eric has given us an invaluable insight into how to think about mobile advertising and what marketers need to keep in mind moving forward.
Summary of Eric Seufert's Background and Career
Eric Seufert is a digital product and marketing expert with more than 15 years of experience in mobile, web, TV, and print media industries. A graduate of Harvard University and Brown University Graduate School of Management, he has held leadership positions at companies such as AOL Time Warner, Turner Broadcasting System, Hallmark Entertainment, and Apple Inc. In addition, Seufert remains active in the digital ecosystem as an angel investor and advisor for startups.
His career has been focused on creating innovative products for consumers to engage with. He was instrumental in launching streaming video services for HBO and Cinemax. Later he was involved in developing innovative features such as interactive tv apps for the iPad while working at Turner Broadcasting System. At Disney / ABC International Television Group he headed up games and interactive apps development across multiple platforms alongside content creation teams worldwide. Recently working at Apple Inc., Seufert served a pivotal role in launching their streaming TV service Apple TV, helping define product strategies within existing markets while producing original content and managing high profile partnerships with industry-leading media corporations like A+E Networks, Lionsgate UFA Fiction GmbH among others.
tags = eric seufert interview, mobile advertising, facebook social media advertising, apple and facebook dispute, stratechery interview, eric seufert facebookapple iosthompsonstratechery, qa eric seufert apple iosthompsonstratechery, qa eric seufert iosthompsonstratechery, eric seufert apple iosthompsonstratechery, qa eric seufert facebookapple apple iosthompsonstratechery, seufert facebookapple apple iosthompsonstratechery, qa seufert iosthompsonstratechery, eric seufert iosthompsonstratechery, eric seufert facebookapple apple iosthompsonstratechery, facebook apple conflict, marketing analyst eri seufert